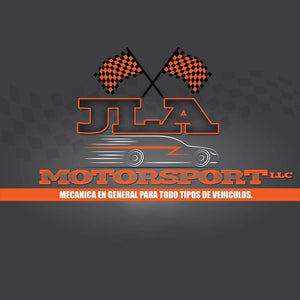 JLA Motor Sports LLC
Half Price Oil Change at JLA Motor Sports
Regular price $36.00 $18.00
Only 9 deals left!
540 Woodward St, Reading, PA 19601
484-755-5179
Facebook
JLA Motor Sports L.LC, is Reading's most trusted vehicle service and repair shop. We offer PA State Inspection & Emissions, general mechanic services, breaks, diagnostics, oil changes, tune ups, air conditioning repair, tire services and all your automotive servicing needs. We have respect for both you and your car. Our skilled technicians have over 14 years experience. We will diagnose your vehicle's problem and repair it quickly and effectively at the most competitive price.

Our customers have been loyal to us from the start, returning time and time again for all of their vehicle service needs from tire rotations to oil changes to more serious problems.

If you need a routine oil change or when you see that dreaded "Check Engine" light, call JLA Motor Sports L.L.C. We are here to serve you! 484-755-5179
$36 Voucher. Paid $18
Expires: 10/31/2023